Birmingham City (Blues) Retro Replica and Vintage shirts & jerseys
Brand new historic reproductions of Birmingham City shirts and original vintage shirts from years gone by.
Tabela 14 S/S Teamwear Shirt
Price: £17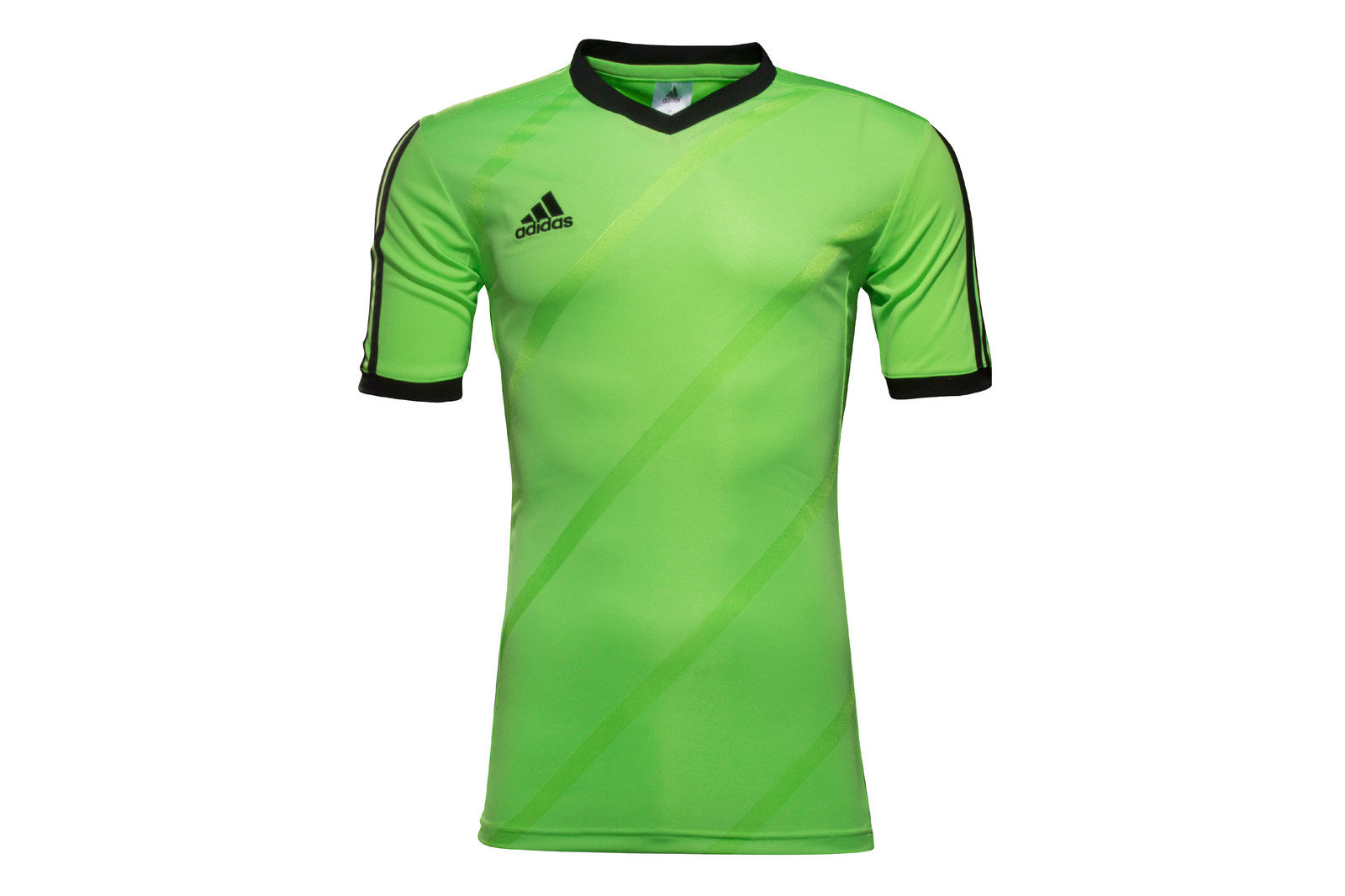 BUY NOW
*b*Kit your team out in classic, professional adidas style with the adidas Tabela 14 S/S Teamwear Shirt in Macaw Green and Black.*b*These short sleeved teamwear shirts, ideal for a variety for a variety of team based sports, including football, have a plain and simple look with diagonal stripes across the chest that features the iconic three stripes of adidas across the shoulders and has a v neck cut. Minimal in design, they're ideal for customising with your own club's prints and embroideries. Made from 100% lightweight recycled polyester material, these team jerseys include adidas Climalite technology within to help ensure the wearer stays feeling cooler, drier and more refreshed when in action by absorbing moisture and quickly evaporating. Breathable fabric also enhances this cooling effect by improving air circulation inside.Treat your team to a high quality kit they can feel proud to take onto the pitch with the adidas Tabela 14 S/S Teamwear Shirt in a high visibility Green and Black combo.